Hello all! Gina here kicking off our Weeds & Wildflowers *6th* birthday sale!  We are celebrating today through Sunday with some freebies, some $$ giveaways, and a storewide discount of 50% and up on ALL products.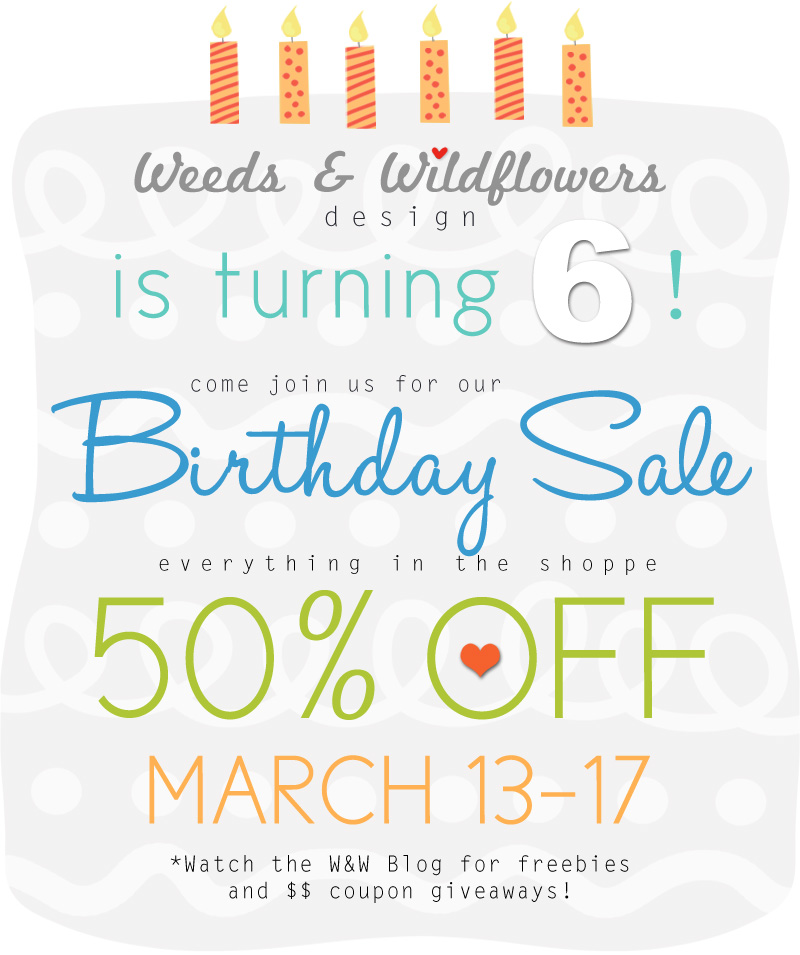 I have put Simple Square set #21 in the shoppe, and please note I am now making 3×4 and 4×6 versions of the Simple Squares for versatility (and by many a request).  🙂  I am currently going through all my previous Simple Squares and adding those other sizes as well, more info on that to come soon!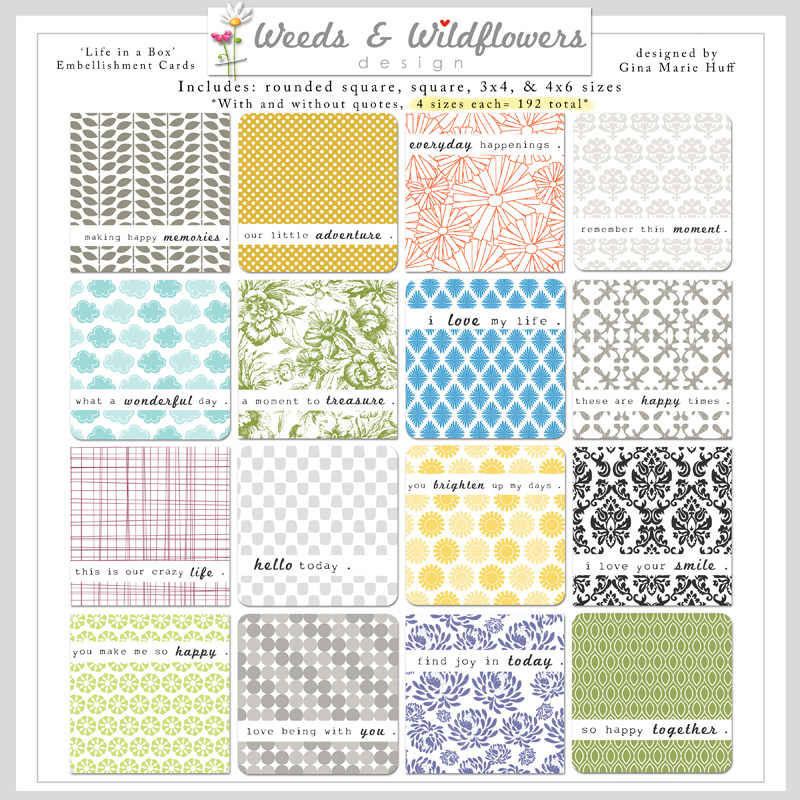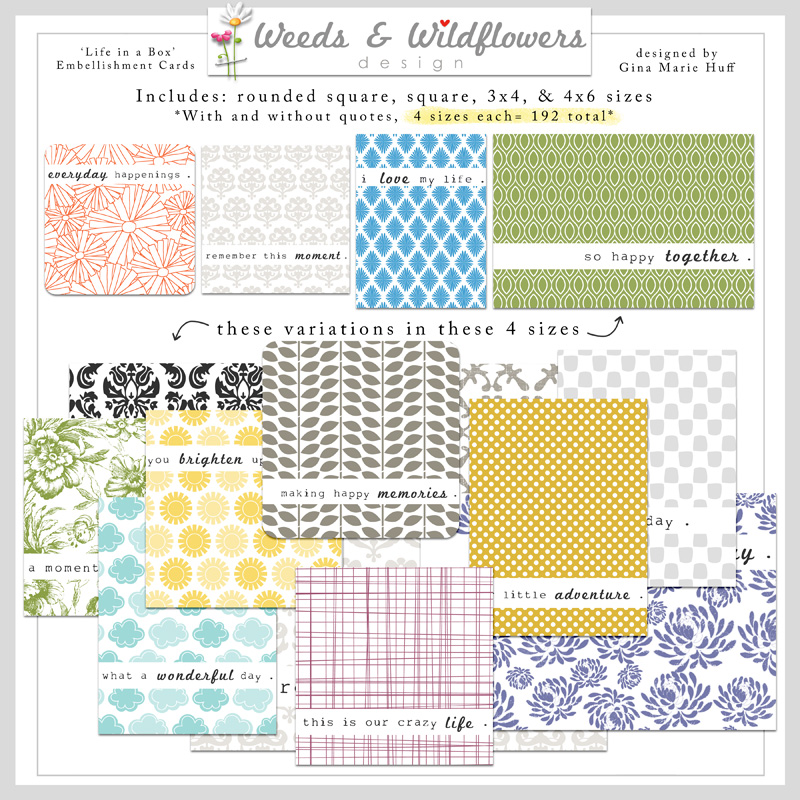 Also, don't forget to check out the 'January Life in a Box Pages' which are all done for you!  The February Pages will be coming out soon 🙂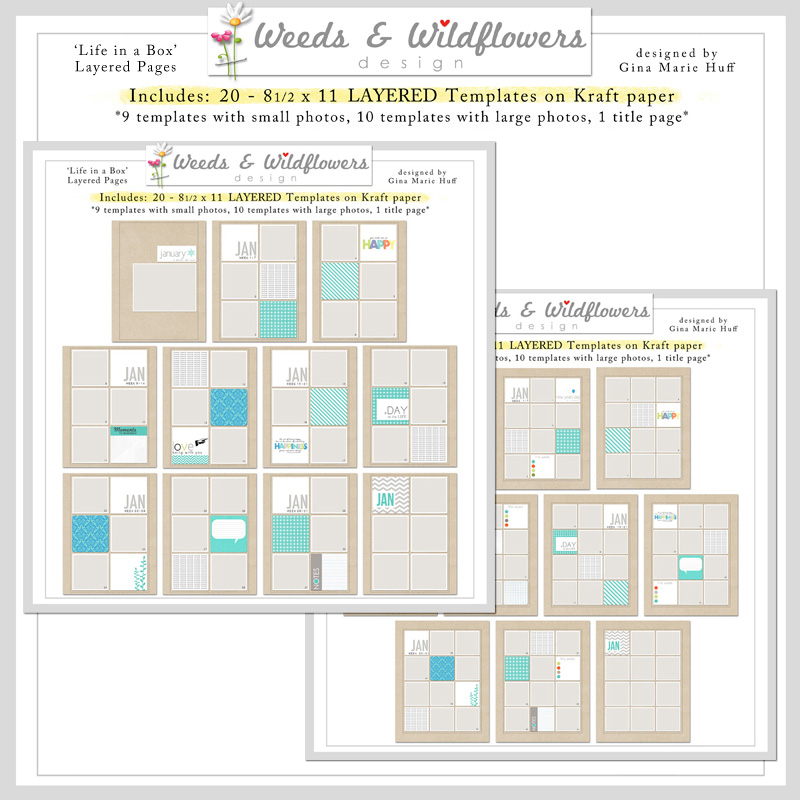 Ok that is about all for now, but before I go I am going to leave you with a cute little treat!  Carol (Iowan) made a lovely quickpage from my Tiny 10 #13 for you to enjoy, hope you like it!  Just click on the image to be taken to the download: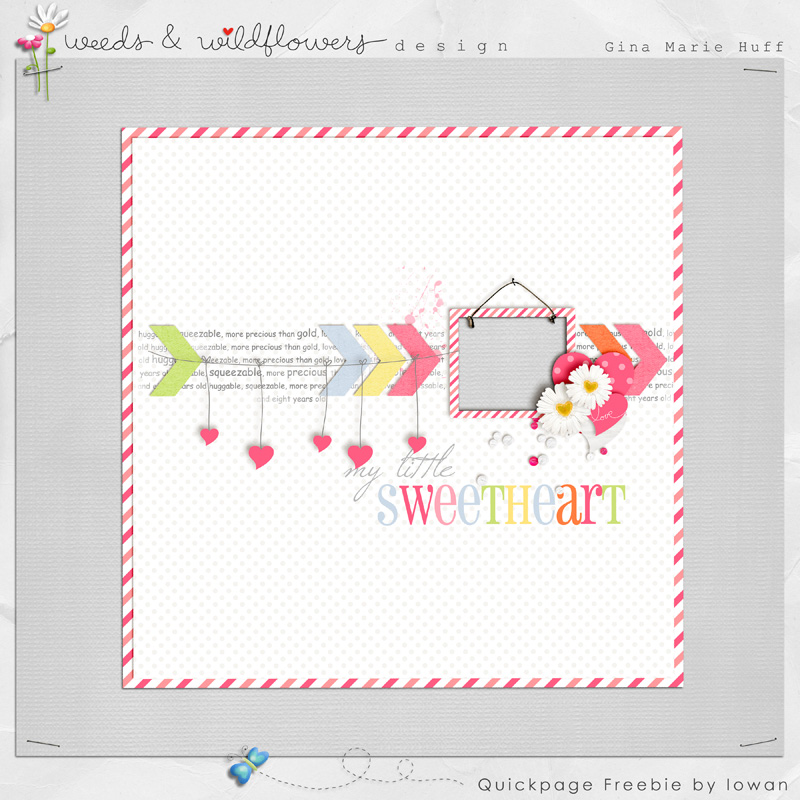 Before I go, I have three $10 coupons to give away!  Just leave a comment and let me know what is on your W&W wishlist and I will pick the winners soon so you can spend your $ during the sale!
Thanks so much and have a great weekend!hugs, Gina