Ok bring the kids to bed early tonight, cause we've got some scrapping to do! Ok, you can also do this whenever you please, hihi….Just needed a fun title here…
Before I'm going to tell you about the new challenge, I've got the honor to announce last week's scraplift challenge winner… So where's that drumroll…
…
…
The winner is: Adelina77!! Congratulations hun, you've won a $10 GC to the weeds & wildflowers shoppe… Now ladies check out her page and make sure to leave her some loving by clicking on the image…
So Today I'm bringing you another fun new recipe challenge and would love it if you all would play along. I mean, one of you ladies could win a $10 GC to the weeds & wildflowers shoppe and really, who doens't want that???
So here we go… The ingredients for this weeks challenge are:
3 papers (1 white & 2 colored)
2 photos
1 frame
2 ribbons/string
1 wordart or title (can be with use of an alpha)
some greenery like leaves
1 date
Now put it in the mix….
Pick three papers: crop, stack, rotate or use them as you please. Pick two photos: frame one of them and blend or leave the other without frame. Or try putting both photos in to one frame. Find 2 ribbons or strings and place them somewhere around the frame… Then add some greenery, like leaves or so and add a date. Then finish of with how many and whatever elements you like!
Doesn't that sounds yummy??!! Now for the record here are the rules for playing along with this challenge:
Make sure you use at least 80% Weeds & Wildflowers goodies on your pages. Post it to our challenge gallery and leave me a comment with the link to your page here or in the challenge forum here. Make sure your link is posted by Saturday midnight EST the 25th of April!
Now here's some inspiration from our team…
By me (milo82)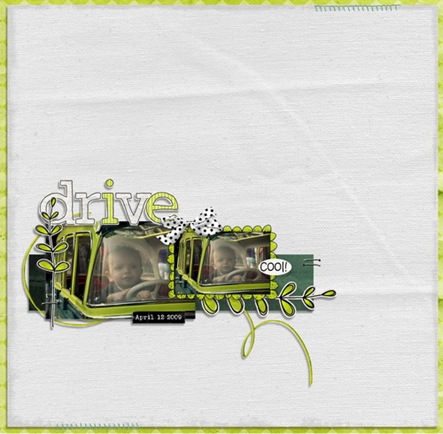 By Sue (smwhite)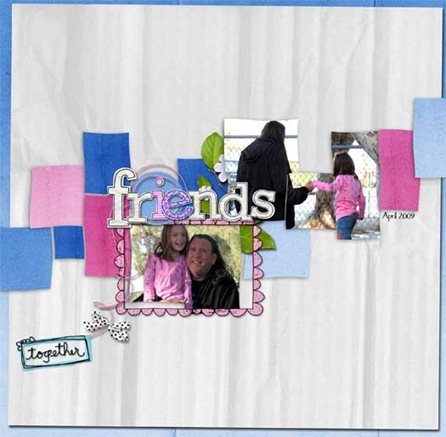 By our guest CT Kate (kateypie)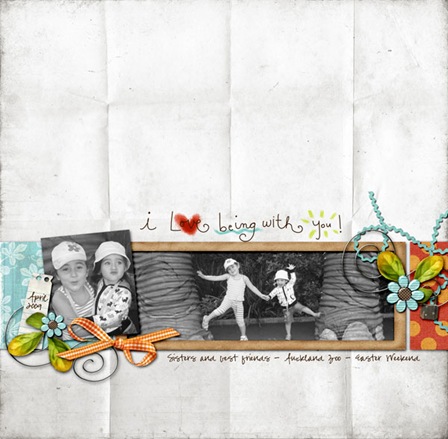 By our guest CT NicoleP
By Joan (Jonee)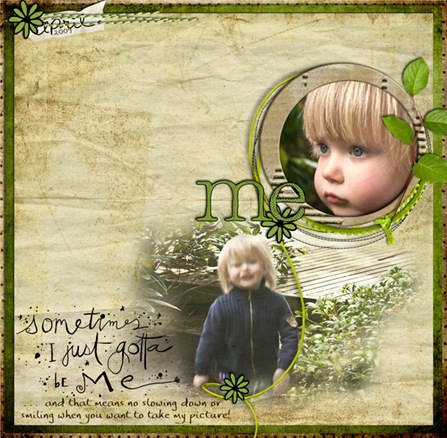 Doesn't that sounds like fun??!!
Before I'm leaving I want to direct you to our Life 365 challenge section where Kenna will be posting a fab new photo prompt challenge today, so you don't want to miss that!!! It's 9.15 in The Netherlands here and our USA friends' will probably still be a sleep… But since I got a busy day ahead I thought let's do this first! So all I can say now is have fun with the challenge and can't wait to see what you ladies come up with!
Have a fabulous sunny day! hugs Petra