Yeah I know that was kinda bad.  For this weeks Challenge we are going to talk about lights.  With the holidays so close, there are lights everywhere here.  I love Christmas lights.  There is something soothing and maybe even a little romantic about them, I don't know about you but I have not had much success photographing lights at night.  I found two great web sites with information about this subject.  You can find them here and here.  After reading these I was all excited to go out and take some pictures, but dusk is not a good time for me to go anywhere.  My little man is quite grumpy and it is getting dark so much earlier.  After a meeting one evening I went out to try but it was well after dusk.   My results were less than spectacular.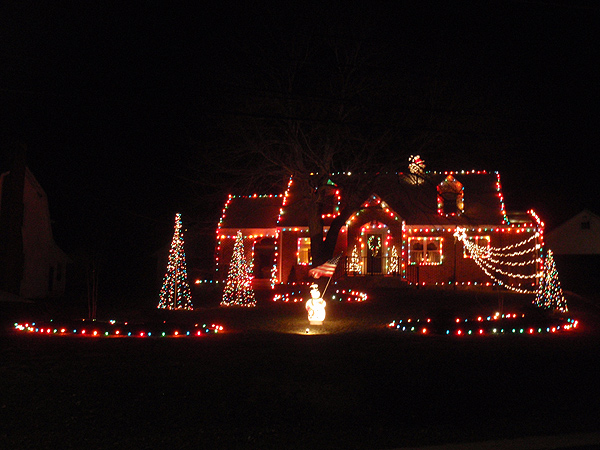 I love this house, I call it the Gingerbread House.  The picture does not even begin to do it justice.
So I decided to play here at the house a little since it has been super cold outside.  I found that there were several things that helped me.  The first thing that helped me was to use a tripod.  I know that not everyone has a tripod but there are some things I have done when I have not had my tripod handy that help.  Try to rest the camera or your hand against something stable like a street sign, building, a table or a stack of books, I have even had my husband hold my hands steady.  It looks a little silly but it does give you added stability.  I was also very surprised at the results from when I changed the white balance setting from auto to tungsten.  I do not usually mess with the setting too much on my camera, but I think I will be playing more often.  Here you can see the difference between auto and tungsten.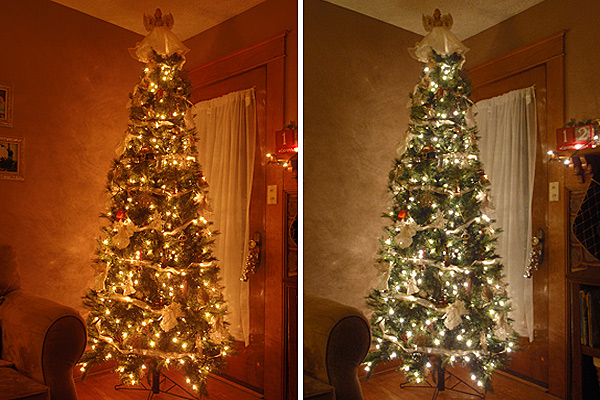 Here is my favorite picture of lights I have taken this year.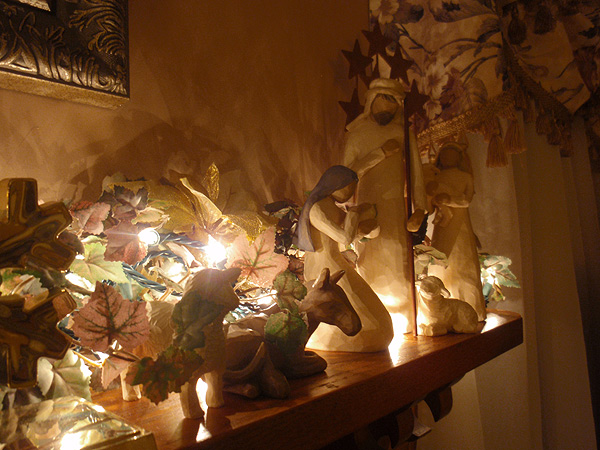 Your Challenge this week is to take a picture of lights at night.  It does not necessarily have to be Christmas lights.  I'm sure the same techniques could be used on a city scape or a harbor lit up at night.

Photo Prompt Challenge Rules:
Upload your photo to our challenge gallery and link it to the Life 365 Challenge forum.
Link it to the Life 365 Challenge forum.
Earn 1 Petal Point for completing four challenges.
The Challenge will be closed Wednesday, December 22th at Midnight
Have fun and try to stay warm or cool depending on were you are.
Tanya