Hello everyone!!  Some fun, new things in the shoppe today and also news about some special things we are starting here at W&W Design!
A Haunting We Will Go
First of all, fresh in the shoppe are some fun and spooky goodies: "A Haunting We Will Go" kit, papers and clipart!  Guess what, Patricia is BACK!!  She has designed some super creepy clipart to go with my kit, so don't miss it!  AND… drum roll please…..  She is making her clipart available for Digital Designer Use as well!!  So if you are a digital designer looking for some amazing original artwork, check it out!
New Etsy Shop
Also, we have some more great news!  We now have an Etsy shop! We are SO excited to announce that our quality designs are now available for small business hand-crafted use, cards, invitations, announcements, Scrap 4 Hire, and blog design through our Etsy shop.  Watch for more products to be added there very soon!
Spooky Layout Contest
Ok, so you have a GREAT and scary kit (below) to snag, and you have Trick-Or-Treating/Halloween costume photos to take in a few days, so now all you need to do is SCRAP!  To help you get your pages done and for a chance to win some $$ for the shop, I would like to announce the 'Spooky Layout Contest'…  You can enter your creepy layouts using any of the "A Haunting We Will Go" products below to win one of a $25, $10, or $5 coupon for the shoppe!  The rules are anything goes, as long as you use 75% + of the W&W Haunting products below.  When you have your layouts, post them HERE in the forum!
Here are the previews, have fun a-haunting and don't let your fears get in the way!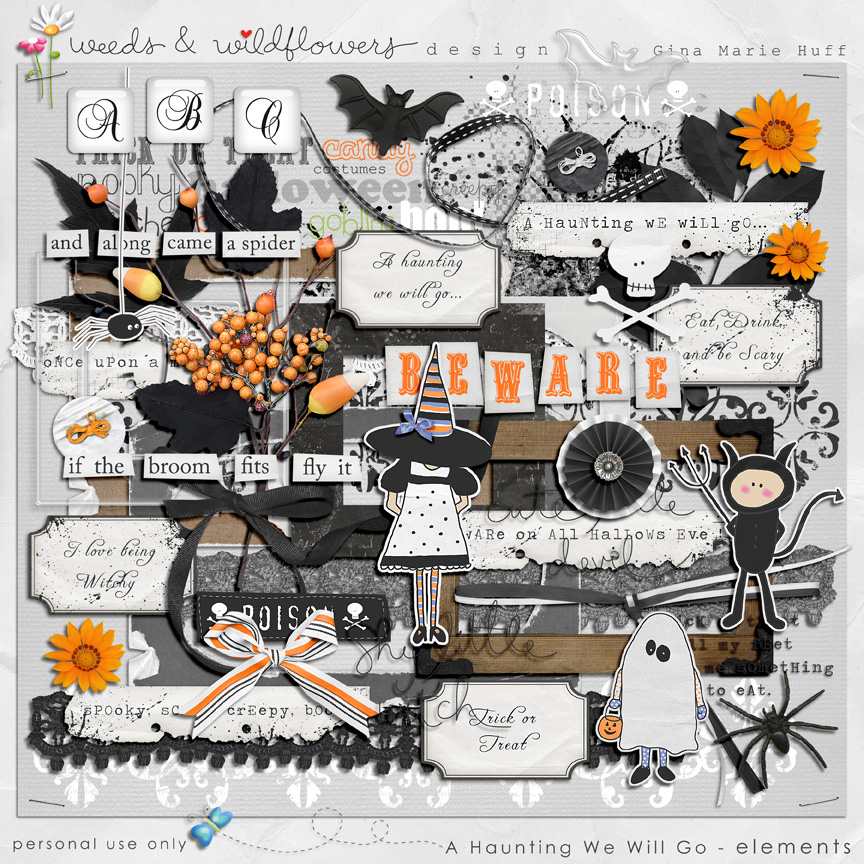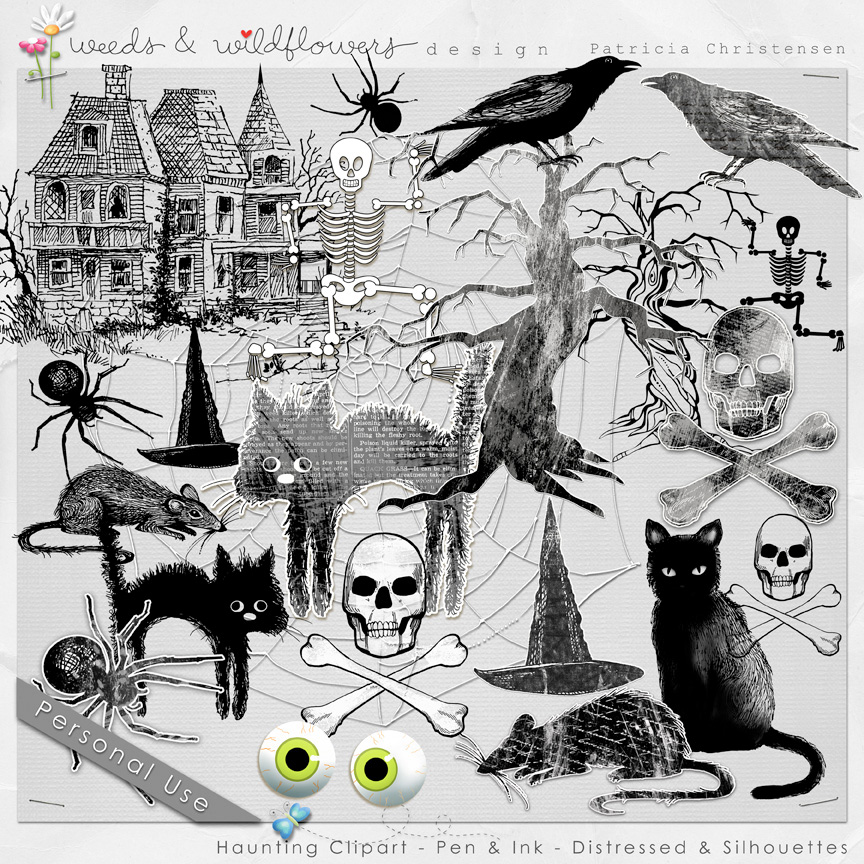 Wordart Wednesday
And last, but not least, welcome to something we will be doing once a month: Wordart Wednesday! I have really missed designing freebies and I thought it would be fun to do a set of wordart every month for you!  All you have to do it make sure you are signed up for our Weeds & Wildflowers Newsletter and you will receive a coupon to get it in the shoppe for FREE! So click on this link, or the tab in the header above and sign up.  We will send the newsletter out in 24 hours and you can get the goods!  Here is preview of today's Wordart Wednesday, I based it on gratitude and thankfulness, to say THANK  YOU to all our faithful fans and followers: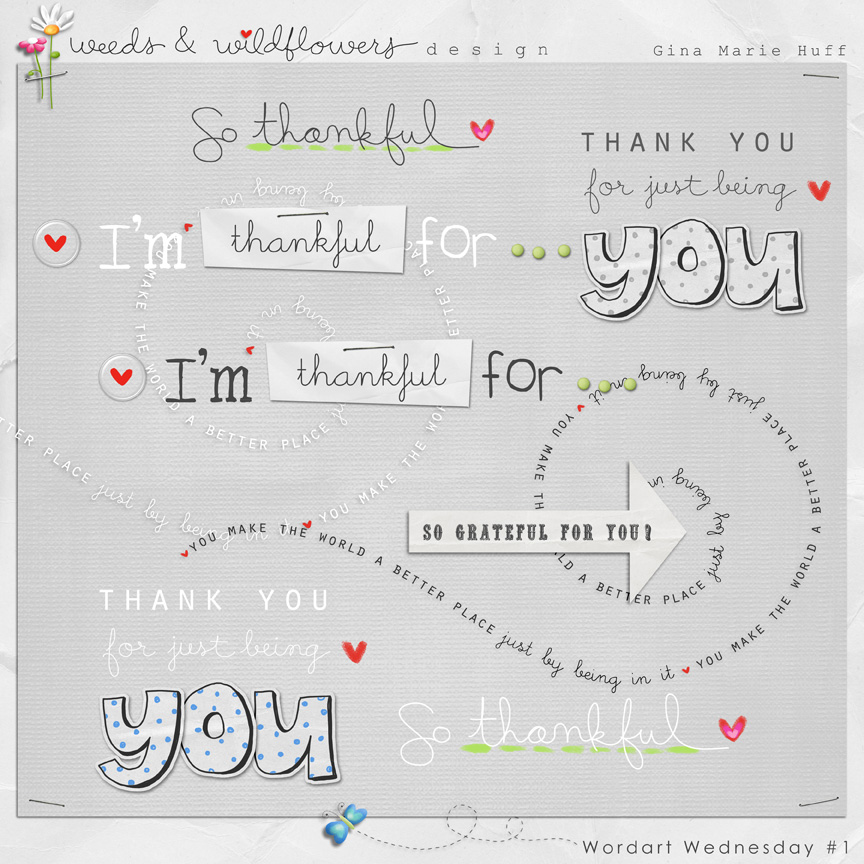 Again, make sure you are signed up for the Newsletter and you will get the coupon in about 24 hours! 🙂
Have fun with the Wordart and can't wait to see your Spooky Layouts!!  xoxo Gina