Have you ever done a search on your computer for an alpha?  I just searched my 2010 Sweet and Simple folder and got 286 hits!  Not one of those was for standalone letters. They were Gina's wonderful sheets of letters. Sometimes I like to use the individual letters and Weeds has a huge selection of those too. The individual letters are often bigger than the letters on the sheets.  Actually, it is easy to miss the individual letters, since they are often a bonus you get with a kit.  The page below gives you a sampling of some of these "hidden" alphas.  Click HERE to go to the Alphabet section of the Shoppe.
This week's challenge is to use an Alpha in your pages.  You can use the alpha sheets or the individual letters-your choice. Here is a tutorial on using Alpha sheets if you choose to go that route.  I can't wait to see what you spell out for us.
To earn the petal point:
1. Create a layout using 80% WW Products
2. Upload your page to the WW Challenge Gallery
3. Post at the WW Challenge Forum thread with a link to your page by Monday, March 21.
Here is a page I did for a book I just completed for my trip to Egypt last summer.  The alpha, Second Spring, just makes the page pop.  (la shokran=no thank you)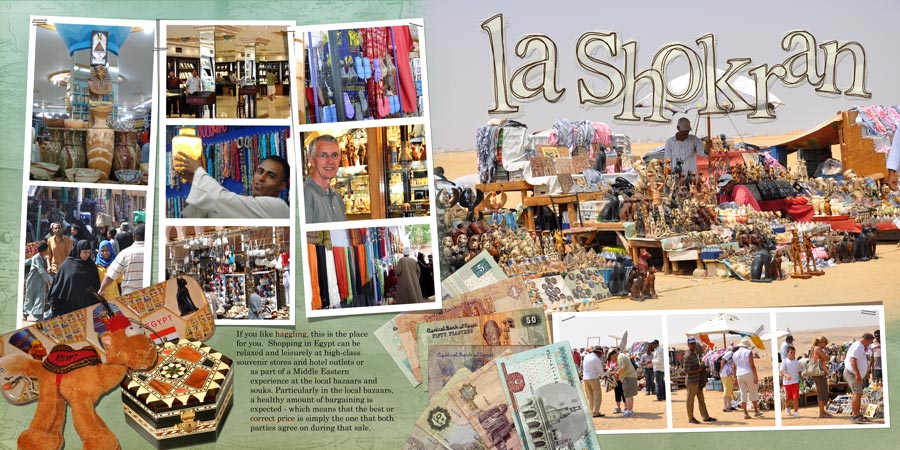 Happy Scrapping,